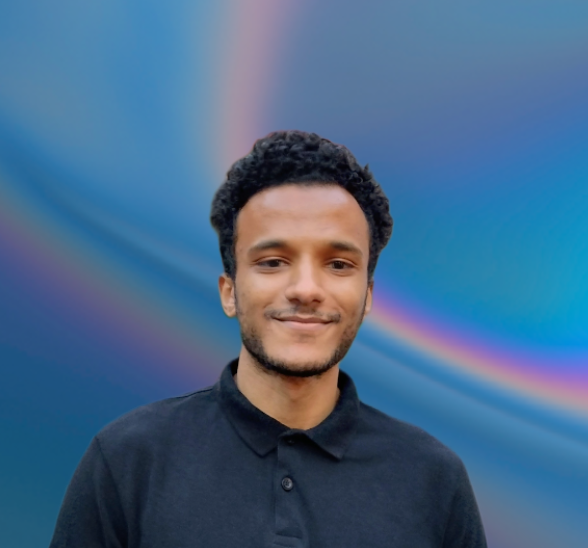 ChordOfAnnie is a highly skilled artist and producer with a strong foundation in the music industry, currently based in London. With a keen interest in music composition and production since 2018, ChordOfAnnie has drawn inspiration from industry luminaries such as Avicii and Martin Garrix to develop his unique and distinct style.
Leveraging his expertise, ChordOfAnnie has established a reputable online presence in freelancing, offering clients versatile tracks across diverse genres, including Hip Hop, RnB, Pop, Rock, and more. In addition, he has garnered experience in crafting bespoke musical pieces for a wide range of corporate projects, including videos, presentations, and commercials.
Driven by his passion for music, ChordOfAnnie continually strives to deliver exceptional results, consistently meeting and exceeding client expectations. His unwavering commitment to excellence has earned him a distinguished reputation in the industry, making him a sought-after professional.
I'm Ahmed, also known as "ChordOfAnnie," a professional music producer with five years of experience. I specialize in producing and editing music across all genres, including EDM, Hip Hop, R&B, Pop, and Rock. My services also extend to mixing and mastering for all kinds of projects, from songs to documentary films and podcasts. With a strong passion for my craft, I am committed to delivering exceptional results.
✅Available 24/7
✅100% Client Satisfaction
✅Unlimited Revisions
⭐⭐Audio Software (DAWs)⭐⭐
☑️ FL Studio
☑️ Audacity
☑️ iZotope RX
⭐⭐Services⭐⭐
☑️ Music/Midi composition in any genre (EDM, Hip Hop, R&B, Pop, Rock etc.)
☑️ Song Remaking (Deconstructing/Recreating melodies from songs by ear)
☑️ Song Remixing.
☑️ Post Production for Film, Podcasts etc.
☑️ Other audio services such as Mixing, Mastering, Vocal Isolation, Audio Cleanup etc.
Awesome guy to work with!
great midi recreation , very quick and worth the money
Great to work with Ahmed. Always professional and reliable. I can highly recommend his work to future employers.
If you want to get the job done, quickly and professionally, then Ahmed is the man. I can highly recommend his work and musical ability to any future employer. A great job. Thank you Ahmed
Ahmed gave plenty of time and attention to my sometimes complicated requests and delivered a beautiful product. Will definitely work with him again!
Ahmed was very responsive and did an excellent job mixing the audio for my video. Will definitely be coming back!
All time Legend of Music, Ahmed is a person who cares about making a great mix and is capable of using his skills to your own preferences. If you use this legend I dont think you will be dissapointed, he is value for money and I would use him again. I highly recommend Ahmed. Ahmed works to meet deadlines and can adapt to ones requests. VERY PLEASED!!!!
Ahmed was a dream come true for our music project! passionate, talented, diligent and strives to ensure the project is finished to a completely satisfactory level. Very much reccomended hiring, you will not be dissapointed. Thank you, Ahmed
Ahmed was extremely responsive, and his work is amazing. The work was delivered in a timely fashion and his communication was outstanding. I would totally use his work on my prjets again. Thanks Ahmed.
I am happy with what was done. All cool.
Great quality of work, would definitely work with again!
Outstanding job. I really like the enrgy he put into his work. I only hope that soon we can produce some more nice music
Amazing work! Fast and great quality.
Ahmed is very professional and works extremely well, responded swiftly to all my requirements. Recommend
Great work. Looking forward to work on many new projects.